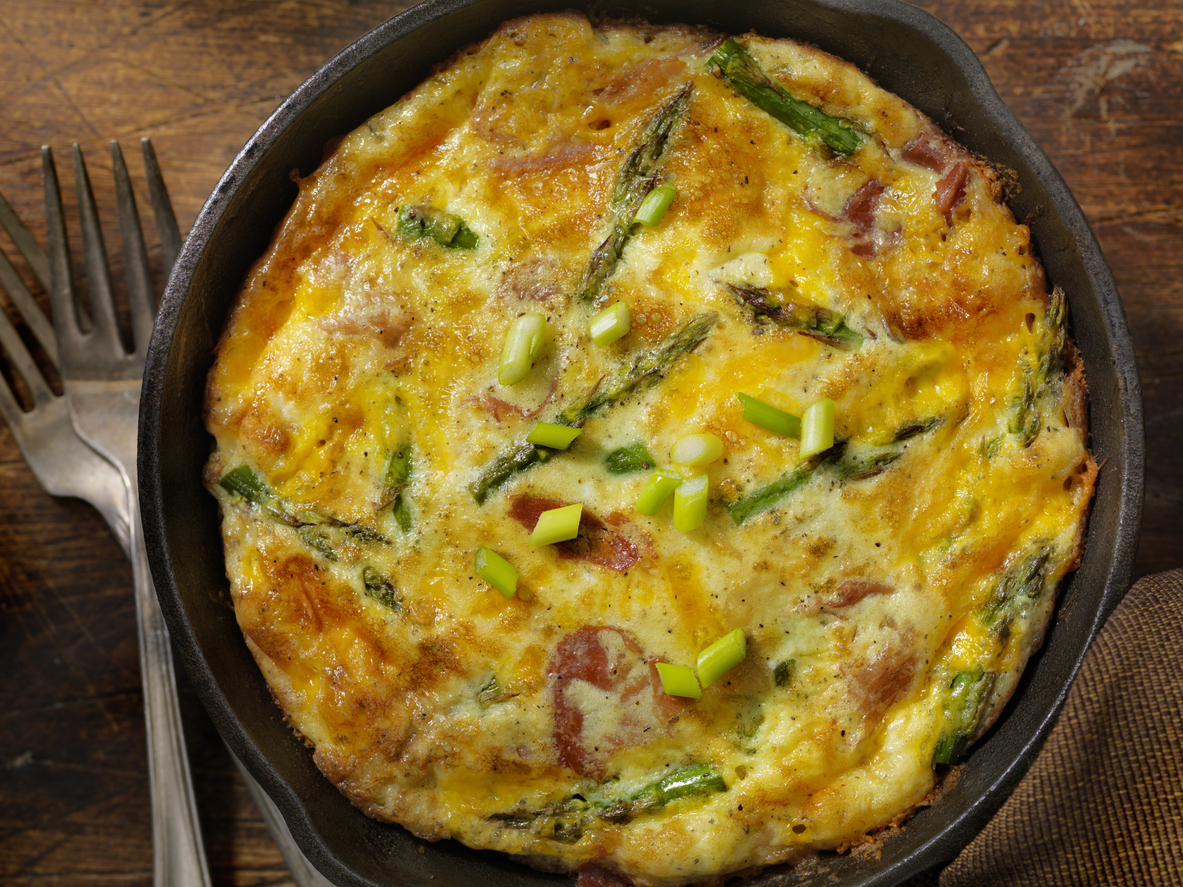 Prosciutto and Asparagus Frittata
Preparation Time:  10 minutes
Cooking Time:  10 minutes
Ingredients
100g Asparagus (if not in season, substitute with Spinach)
6 slices Fabbris Prosciutto
50g mozzarella (grated)
1 clove garlic
6 eggs
1 tbsp olive oil
Salt and pepper to taste
Method
Step 1
Snap off woody ends of asparagus. Cut asparagus in half.
Step 2
Peel and finely chop garlic. Season with salt and pepper and drizzle with olive oil.
Step 3
Heat frying pan over medium heat and add olive oil and garlic. Saute asparagus for 2 minutes (or 3 minutes if thicker). Set aside.
Step 4
Slice mozzarella and tear prosciutto into small pieces. In another bowl, beat the eggs and season with salt and pepper.
Step 5
Heat a frying pan over medium heat. Spread it out into an even layer and pour in the egg mixture. Tilt the pan to create an even surface. Arrange the grated mozzarella and then prosciutto on top of the mixture and cook for approx. 6 min. or until most of the egg is set, and use a spatula to loosen and lift the sides as it cooks.
Step 6
Place a large plate over the pan and flip the frittata onto it. Carefully slide the frittata back into the pan so that the mozzarella and prosciutto are facing downwards. Cook for 2-3 minutes, until the surface is golden brown and set. Place a serving plate over the pan to flip the frittata once more. Slice into wedges and enjoy with a salad.