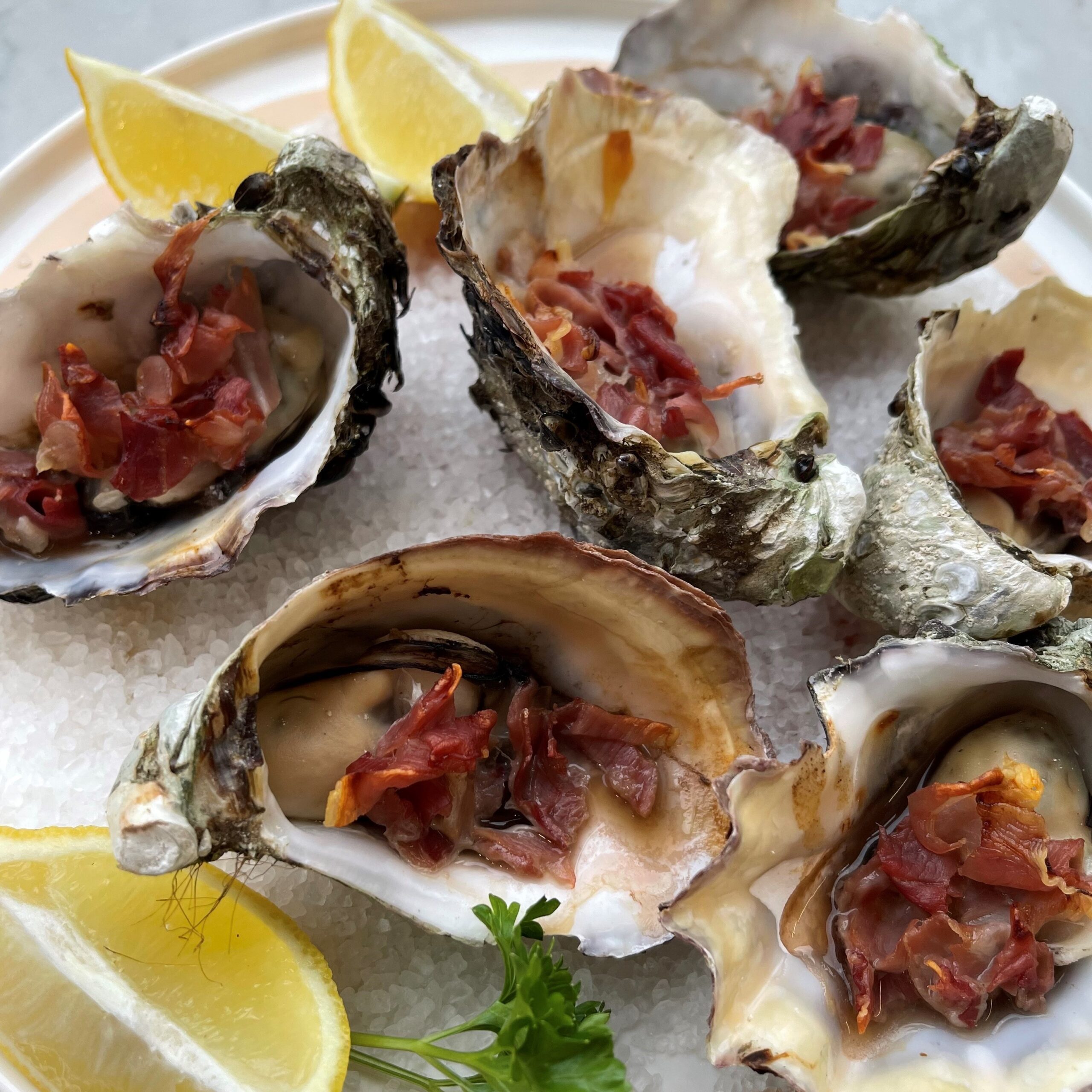 Oysters Kilpatrick with Prosciutto
Preparation Time:  5 minutes
Serves:  4 people (as entree')
Ingredients
12 Oysters, half shell
100g thinly sliced Fabbris Prosciutto
3 tablespoons Worcestershire sauce
Lemon wedge, to service
2 cups rock salt
Method
Step 1
Preheat grill to medium-high heat. Place rock salt in a thick layer onto a baking tray or heatproof plate. Arrange oysters (in their half shells) on the rock salt.
Step 2
Chop Prosciutto into thin, short strips.
Step 3
Sprinkle Worcestershire sauce over the oysters. Top with the Prosciutto. Grill, on the salt, for 4-6 minutes or until the prosciutto is crisp and sauce is sizzling, keeping a watchful eye and careful not to burn.
Step 4
Serve with lemon.